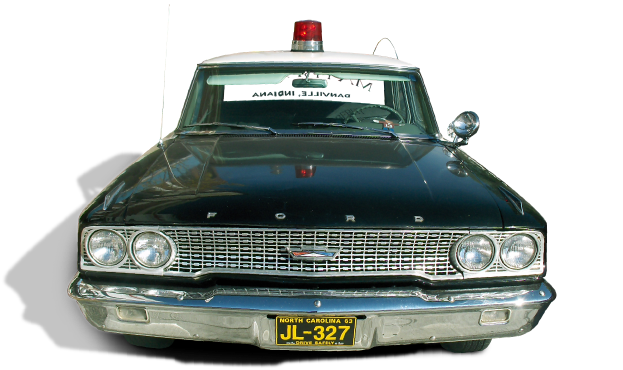 The Mayberry Café is a friendly family restaurant in Danville, Indiana. Since 1989, owners Brad and Christine Born have welcomed diners to take a step back in time for home-cooked food just like Aunt Bee put on the table for Andy and Opie Taylor on the Andy Griffith Show. Great meals in a comfortable atmosphere will have you watching for Barney and Gomer to walk through the door. Come join the fun at the Mayberry Café!
Catering
Below is a downloadable Catering Inquiry Form for your convenience. Complete the form and return to Mayberry Cafe or email to mayberrycafe@sbcglobal.net.
Check out the newest commercial for the MayBerry Cafe in Danville, Indiana featuring Barney Fife impersonator David Browning!
Dine-In
The historic building housing The Mayberry Café seats up to 150 guests on two floors. An elevator makes the second floor completely accessible. Take a stroll through the Café and you will quickly understand why the locals keep coming back and the out-of-towners make the drive to downtown Danville and the Mayberry Café. It's a destination!
Carry Out
A full carry out menu from the Mayberry Café means you can serve a complete meal even when there isn't time to cook. Quick service means you will be in and out fast. Skip the drive-thru. Call ahead and have hearty meals ready when you arrive. Go ahead, be just like Aunt Bee! You'll hear your family say "Woo-ey!" just like Andy.
Parking
Take a drive to downtown Danville, Indiana where you will feel you have stepped back in time. Sherriff Taylor's squad car is usually parked right out in front of the Mayberry Café, so you can't miss us. Parking is available behind the restaurant or you can slip into a spot around the courthouse on the Downtown Danville Square and take a short stroll across the street.
Tour buses and large groups are always welcome!
Give us a call for enquiries and orders
Employment Opportunities
Mayberry Cafe is a friendly, team-inspired work environment. Our staff interact with and create a welcoming, positive experience for customers that keeps them coming back again and again. Whether you are applying for server, host, line cook, front of house help, or kitchen prep, we expect nothing but a warm, optimistic, and hard-working attitude. Join our team; we are always accepting applications for all positions!